Hive House
How can Hive encourage people around the globe to host and run Hive events when cost is a significant barrier? This hack-inspired project focuses on the use of parks, free spaces along with donated materials to make digital literacy learning a reality no matter where you are.
Movable Game Jam + Appmaker
At Mozfest, we involved a series of activities and discussions around Movable Game Jams - a collaborative movement started in NY and slowly spreading like wildfire - to explore "Ideas in planning" and "Cache of game design platforms" (AppMaker) on the game jam guide. Yes? Yes!
Hive Pledge
Nearly 100 Hive members and Hive-curious guests joined the MozFest 2014 Global Hive Meetup where they participated and in a 3-part Action Incubator series to 1) identify challenges and opportunities in their communities, 2) source solutions through a Firestarter rapid prototyping exercise, and 3) get a 360-degree view with feedback and a commitment pledge to keep the conversation (and work) going. That's the very spirit of Hive.
Digital Divide
How do we have access to connected learning? This project explored building an unbreakable internet, realizing areas where we can do without needing the internet, taking help from government or other community organizations for connectivity and accessibility of the internet, and having offline versions of cool online teaching tools - Cool teaching tools like webmaker tools should also have offline versions available.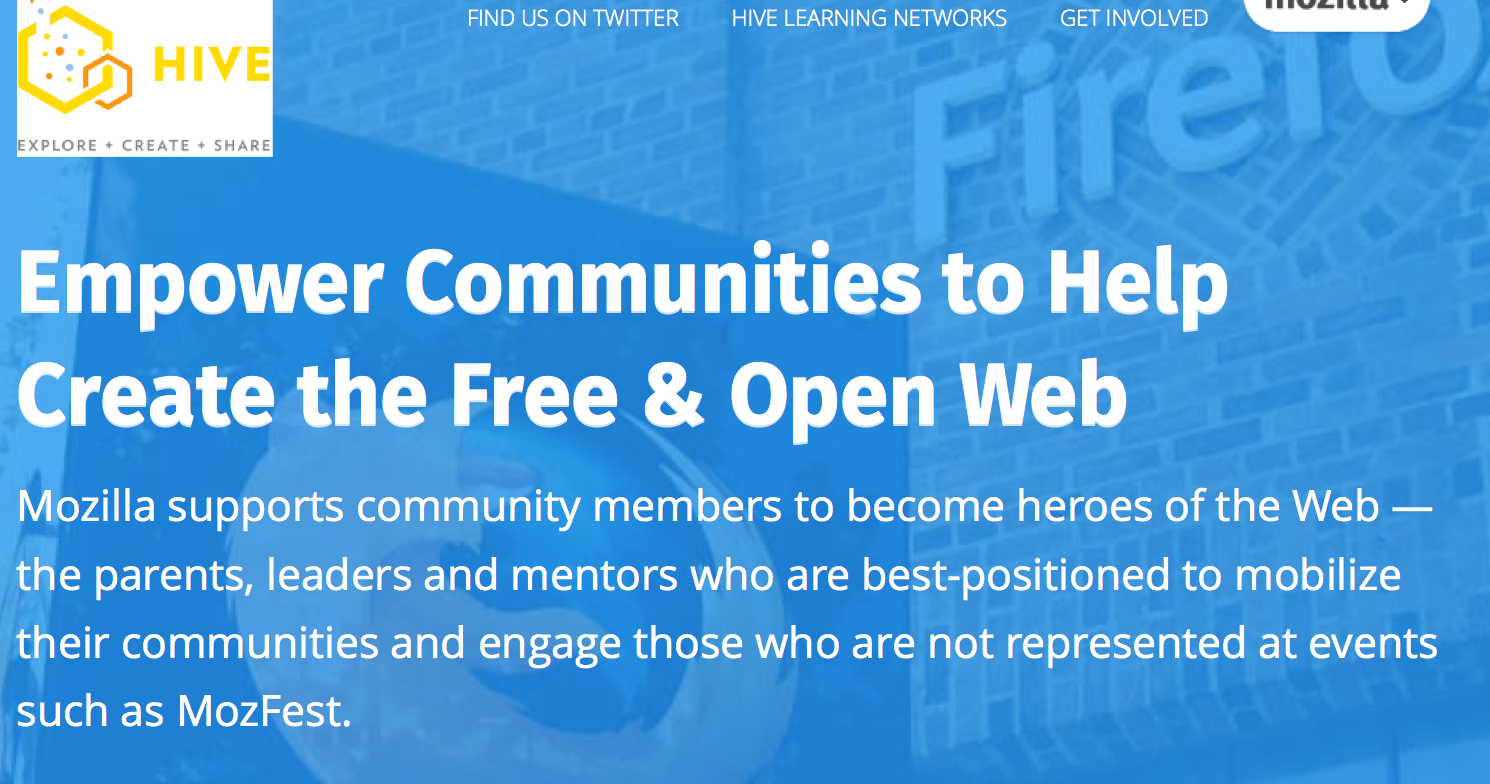 Hive Parents
Mozilla supports community members to become heroes of the Web — the parents, leaders and mentors who are best-positioned to mobilize their communities and engage those who are not represented at events such as MozFest. Here is an idea of how we can make this even better!